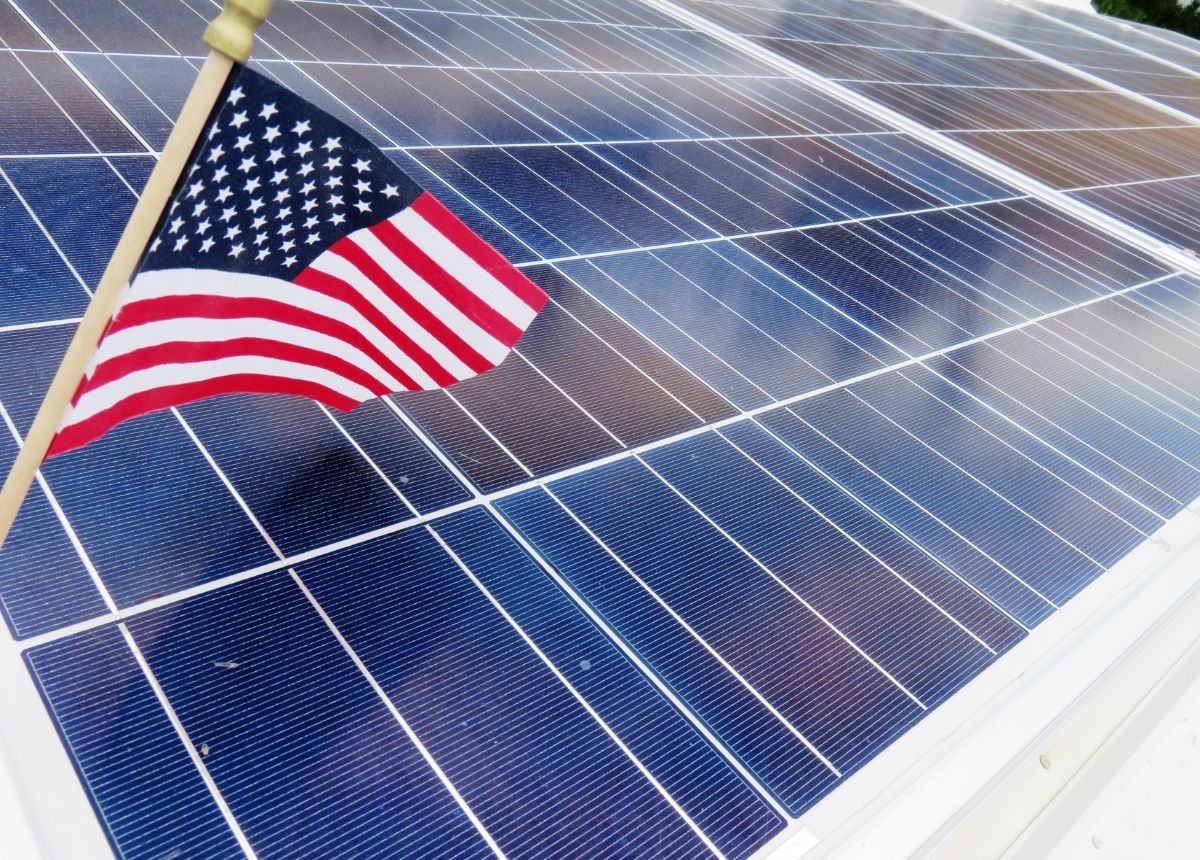 The solar panel market in the United States features both domestic and international brands. Many Americans prefer to go with American-made solar panels.
Here is an overview of American-made solar panels and what they bring to the table.
Why Choosing American-made Solar Panels?
Many folks opt for solar panels made in America because they feel their patriotic duty is to buy domestic. The reason here is that you help the American economy to grow and support their business. Plus, you support local jobs, which many Americans also appreciate.
American-made solar panels are almost by default top quality. Of course, that doesn't mean there aren't any foreign-made solar panels. There are quite a few, and they are also top-notch quality products.
Both American and foreign-made solar panels can last for as long as 25 years. However, it is the solar panel efficiency that separates the best from the rest. Typically, the most efficient ones tend to cost the most.
Solar Panel Makers in the United States
Some of the most prominent solar panel makers in the United States are:
Their HQ is in Houston, Texas, and they have a production facility in Jackson, Mississippi. Their solar panels are one of the best on the market. They always rank high on Photon Lab's yield measurement tests, on durability PID tests, and are corrosion and ammonia resistant. The SRP-6MA is their best-selling model.
Based in San Antonio, Texas, they produce solar panels known for their utmost quality features. All of their solar panels go through a production process that guarantees quality output and super-strict technical revisions before the solar panels hit the market. Each solar panel that comes out of its production lines meets both UL and IEC standards. This way, we can ensure these panels can withstand harsh environmental conditions. Their 2-cell monocrystalline solar panel is their best seller featuring an efficiency near to 18.64% output and an output of 365W.
This Minnesota-based solar panel manufacturer is known for its monocrystalline 96 cell model. These solar panels come with a power output of 490 watts and a top efficiency of 19.1%. That puts them atop some of the best ones made in America. Moreover, these solar panels qualify for the Minnesota Solar Incentive Program. That makes investing in solar panels far more enticing.
Based in Bellingham, Washington, they are one of the oldest companies in the solar panel industry. Thanks to their automated production lines, as well as their three decades of experience, they can produce amazing solar panels such as their 60-cell SLA-MWT. The efficiency of this module goes beyond an impressive 20%. Plus, this model rocks a great-looking dark black design.
Bottom Line
Now, it is clear that American-made solar panels follow the highest standards in both quality and efficiency. Buying American-made solar panels also opens you up for incentives in some states in the US. The presented manufacturers are just a few of the long list of US-based solar panel makers. You also need to keep that in mind when shopping for US solar panels.